125th Anniversary Emblem
The 125th anniversary commemorative emblem combined the shape of a heart and the number 125 to form a figuration of an eagle. The design is drawn in one stroke for easy tracing.
Dominant colors of the emblem are Yonsei Blue and Gold to express the history and the future of Yonsei.
Korean Version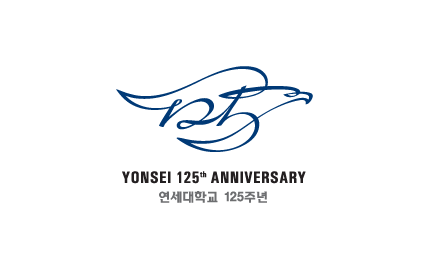 English Version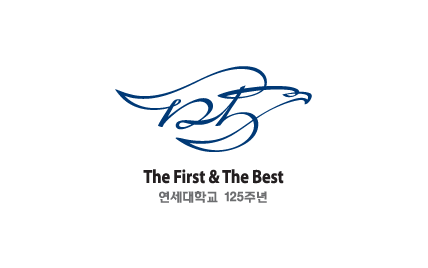 Colors
Gold, Silver, Yonsei Blue and Black can be used for single-color usage.
When working on 50% brightness level, white background is recommended.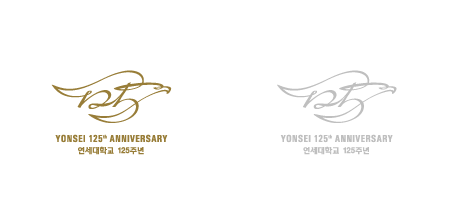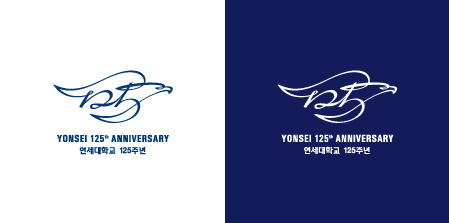 Down-scaled Version
Recommended for usage under 20mm. Height must be over 15mm.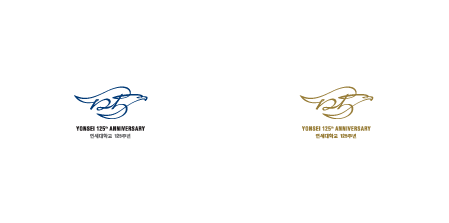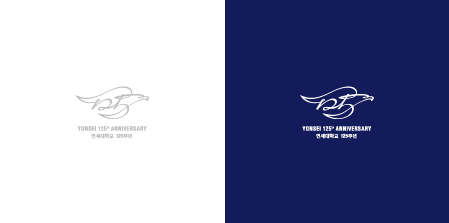 Prohibited Usage
Prohibited Usage Case1.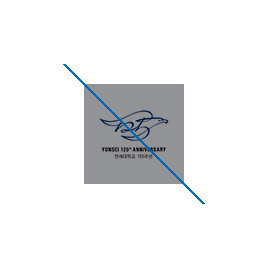 Case1.
The emblem lacks identifiability due to the background color.
Prohibited Usage Case2.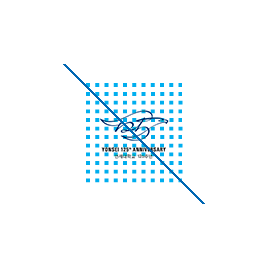 Case2.
The emblem is used on a Pattern.
Prohibited Usage Case3.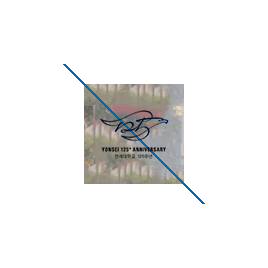 Case3.
The emblem is used on an image.