Apply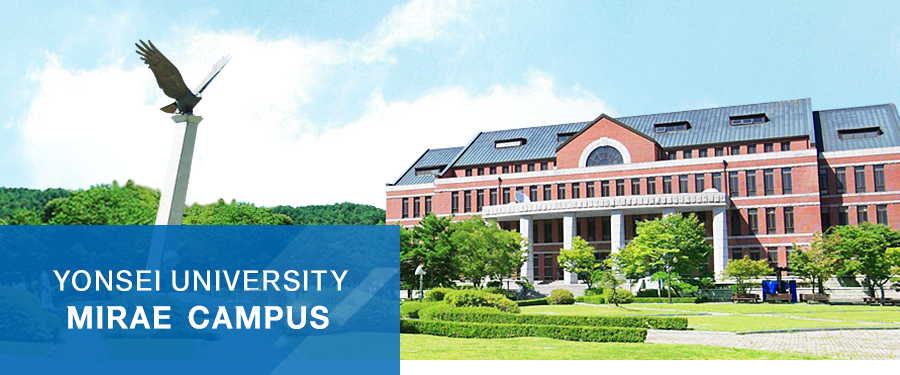 Yonsei University's admissions programs are designed to accommodate the following school missions: First, to select talented students who can contribute to the Korean society as global leader with the spirit of truth and liberty. Second, to develop admissions policies and systems through which Yonsei can lead visions of higher education. Third, to make contributions to the Korean society and its social solidarity.
The East Asia International College, founded in 2008 as a special program to develop professionals who would play leading roles in the global era of the 21st century, has become a leading center for teaching and research on East Asia. In 2021, The EastAsia International College changed to the Division of East Asian Studies after becoming part of the College of Humanities & Social Sciences Convergence.
Offering Undergraduate courses exclusively in English, there are two majors: the East Asian Politics and Culture, and the East Asian Economy and Business. During their first two years, students take basic courses in the humanities and social sciences, while intensively taking major courses in their fields in their third and fourth years. Students are also trained in East Asian languages, either Chinese, Japanese or Korean, and are active in studying abroad by participating in Yonsei University's exchange programs.
The Graduate School consists of 79 departments and 23 interdisciplinary programs across a wide spectrum of academic fields. International students may apply through the international student track or the Korean Government Scholarship Program (KGSP) track.
MIRAE Office of International Affairs is in charge of Yonsei University MIRAE Campus's main non-degree programs and Korean Language Program for international students. Students can choose from a variety of programs according to their personal and academic interests. Study Abroad at Yonsei (SAY) is the regular fall/spring semester for exchange and visiting students.
The program, Korean Language Program (KLP) is designed for foreign nationals or overseas Koreans who want to learn Korean language from the bottom up and then enter a undergraduate or graduate school in Korea, or to improve the language proficiency for their business or employment.
It includes various opportunities for cultural experience as well as academic courses, which will naturally make you accustomed to Korean culture. As it runs four semesters a year (Spring, Summer, Fall and Winter), you can choose to begin your studies when it is most convenient for you.
The classes are divided into six levels ranging from 1 to 6 depending on the level of your language proficiency. So the placement test will be offered for freshmen to determine their appropriate level.