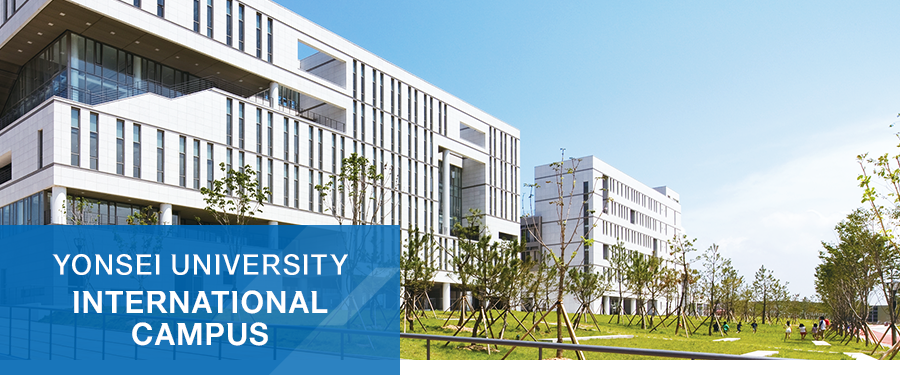 The Songdo International Campus was founded in March of 2010, the 125th anniversary of Yonsei University. The location of the campus in Songdo with its proximity to Incheon International Airport, Incheon Harbor and Advanced Technology Convention facilities serves well to realize the three objectives of the International Campus: globalization of Yonsei, Quality Research and Education.

The campus completed in 2014 boasts its campus area of about 300,000 square meters with 21 newly built buildings standing high. The Songdo dormitories that can host more than 5000students are located in the outskirts of the campus, and Libertas Hall A,B and Veritas Hall A,B,C,D stand around the Underwood Memorial Library, the center of campus. Vision Hall, Wisdom Hall A,B,C and C.S.Kang Chapel are clustered in the central area with International Campus Memorial Hall, Maintenance Center, Greenhome Plus and Posco Green Building spread around campus.

The International Campus offers up-to-date high quality managing system, multimedia lecture system and ubiquotous lecture halls that enable wireless access in all areas of campus. Moreover, the numerous eco-friendly rest areas on campus will provide students a pleasant learning area.