Researchers develop groundbreaking daily wear clothing that can stimulate calf muscles while also generating electricity
Research published online in ACS Energy Letters in June 2023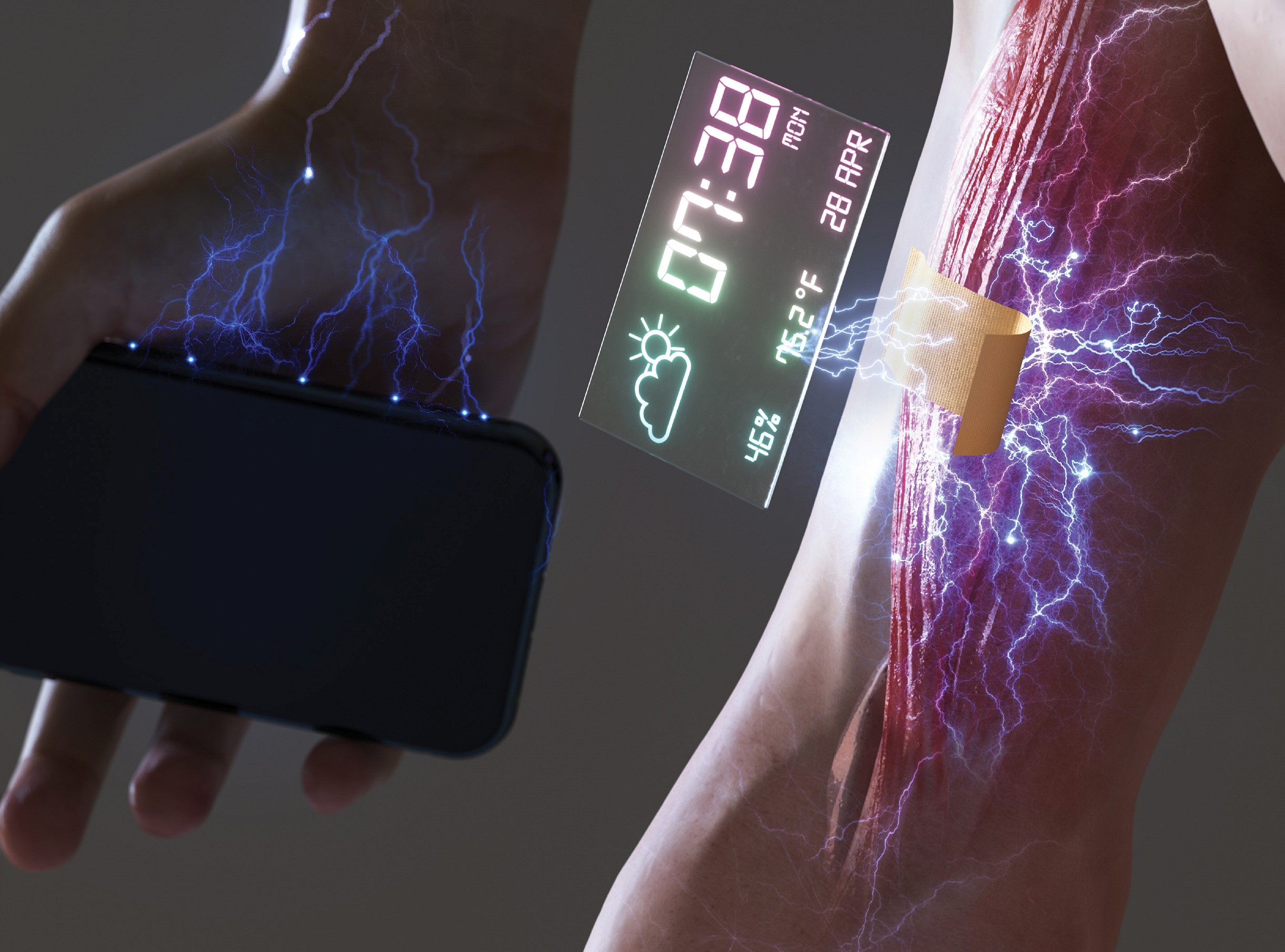 Caption: A new calf-sleeve-type wearable device can simultaneously harvest energy from and provide electrical stimulation to the human body
Photo credits: Prof. Jinkee Hong and Dr. Hyungseok Yong, Yonsei University
Wearable technology has witnessed remarkable advancements in recent years, transforming how we interact with electronics and monitor our health. Accordingly, researchers have been exploring the concept of body-mediated energy transfer and harvesting as a promising avenue for powering wearable devices and delivering non-invasive treatments. The idea involves harnessing the body's natural energy and electric fields to stimulate biological tissues or generate electricity, eliminating the need for traditional batteries and cumbersome wires.
Building on this vision, a group of scientists, including Dr. Jinkee Hong and Dr. Hyungseok Yong from Yonsei University and Dr. Sangmin Lee from Chung-Ang University in South Korea, have developed a kind of daily wear clothing that can simultaneously stimulate our calf muscles and produce electricity, setting the stage for a new era of wearable technology that is convenient, with vast implications for the health and sustainability industries. They designed a calf-sleeve-type wearable device capable of harvesting energy from the body during exercise and providing electrical stimulation. They found that the device could concentrate electric fields under the skin leading to positive physiological outcomes.
"Many years ago, after discussing with my colleague and an energy harvesting expert, Dr. Lee, about the physical stimulation on cells, many doubts arose regarding the physiological effects of body-mediated energy transfer on biological tissues leading us to initiate this study," reminisces Dr. Hong, about their study published in ACS Energy Letters on 9 June 2023.
Their wearable device consisted of electrodes composed of conductive threads woven onto the calf-sleeve material to harvest energy released from bodily functions. The connection between the electrodes created changes in electrical energy outside and inside the skin, leading to the activation of cellular energy and resulting in electrical stimulation of the primary calf muscle. Their findings also showed that body-powered electrical stimulation reduced muscle fatigue during the activity. Additionally, the energy harvested by the device could even semi-permanently operate a commercial sensor and display.
The electrode's innovative design allows users to easily customize the waveform and electric field intensity using internal and external circuitry. This breakthrough technology holds immense potential across various fields, revolutionizing wearables, medical devices, energy harvesting, and bioelectronics.
Speaking about the future of the wearable device, Dr. Hong tells us, "We have already transferred our wearable technology to the reputed sportswear company, Barunbio Incorporated, based in South Korea; it is now undergoing commercialization and clinical validation. With applications extending to athletic performance enhancement and injury prevention, we expect our technology to debut in major sports events like the 2023 Hangzhou Asian Games and the 2024 Paris Olympics."
In conclusion, this study solidifies how body-mediated energy harvesting is a promising way of synchronously powering wearables and non-invasively stimulating biological tissues.
Find Out More
Title of original article: Synchronous Generation of Electrical and Cellular Energies via Body-Mediated Energy Transfer: Inevitable Electric Field Concentration
DOI: 10.1021/acsenergylett.3c00708
Journal: ACS Energy Letters
Contact corresponding author: Prof. Jinkee Hong (jinkee.hong@yonsei.ac.kr ) and Dr. Hyungseok Yong (y940328@gmail.com)