Highly populated cities leave large environmental footprints and contribute to climate change. Cities often team up in networks, called city-to-city networks, to reach sustainable environmental goals such as targets to reduce emission.
However, some very real challenges hinder the potential of these networks to survive and expand. This was indicated in a study led by Taedong Lee from Yonsei University, South Korea, wherein they assessed the status of different types of city-to-city networks taking action on climate change. As Prof Lee explains, "Interaction and collaboration among cities offer policymakers a chance to understand how other cities are conducting climate mitigation and adaption measures."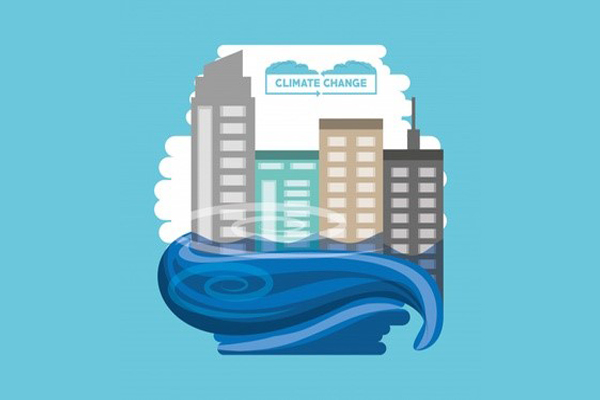 To help make the right decisions on climate change actions, cities across the globe team up in networks. (Photo courtesy: Shutterstock)
Multi-city collaboration can improve the actions and policies related to climate change, but it depends on what activities are undertaken and where the collaborating cities are located. Those in close proximity to each other may share similar cultural norms but be financially competitive to one-another. Across country borders, transaction costs can get expensive. On the global scale, the process is prone to get complex, as not all cities can participate equally; those in developing countries may not be able to bear the transaction costs involved.
In their study published last year, the research group led by Prof Lee assessed 24 city-to-city networks collaborating on climate action, by referring to their case studies and websites. They also proposed a framework to classify the different types of city-to-city networks. The first concerns their location within a nation, or across multiple countries. The second is linking modalities, which is about the nature of member organizations, which could be non-profit or governmental. Thirdly, they considered activities like networking, information sharing, funding, research, and monitoring.
Surprisingly, they discovered that not all city-to-city networks were active. It seemed that those involved in information sharing, networking, and providing climate change updates were prone to fade out. In contrast, those providing research and monitoring information had greater growth and membership reach. Prof Lee says, "These functions also increase the number of contacts with international institutions or national government to change policies." Sharing the progress and outcomes of practical, sustainable initiatives attracts participation by multiple cities and helps stakeholders make important decisions. The findings of this study shed light on the collective actions of cities, through networks, towards climate change.
The researchers devised a framework to explain different types of city-to-city networks and their activities. The team emphasised that for city-to-city networks to survive and grow, well-designed research, lobbying, and monitoring activities absolutely need to be implemented. Providing research and monitoring information, in particular, encourages cities to join city-to-city networks for taking climate change action. The findings of this study could help cities decide what city-to-city networks they should choose and join for climate change initiatives.