Glioblastoma is a type of incurable brain cancer that often leads to death within 1–2 years. Part of the difficulty in treating this type of cancer lies in the fact that the source of these tumors is unknown. Like cancer cells, neural stem cells have the ability to self-renew and replicate. Normally, this function serves to replace other brain cells that have died. However, scientists have speculated that the uncontrolled replication of such cells could be the root cause of glioblastoma. Unfortunately, direct evidence for this has been lacking, until now.
In a recent study published in Nature, Prof. Seok-Gu Kang from the Yonsei University College of Medicine, Jeong-Ho Lee from KAIST and colleagues sought to reveal the cellular source of glioblastoma. Using brain samples from glioblastoma patients, the authors identified the presence of cancer-causing mutations at high levels in tumor samples. While this was not surprising, the next result was more unexpected, according to Prof. Kang. "Remarkably, we also uncovered low levels of these mutations in an area of the brain known as the subventricular zone, which houses neural stem cells." Such mutations were rarely observed in brain samples from individuals who did not have glioblastoma, suggesting that the mutations were linked to the presence of tumors.
Further experiments allowed the team to develop a "firework" model for the formation of glioblastoma, in which neural stem cells in the subventricular zone acquire cancer-causing mutations and then radiate out to other regions of the brain, where they may give rise to tumors. Importantly, this has the potential to lead to new treatments for glioblastoma, as not only the tumor itself but also the subventricular zone may represent targets of anti-cancer therapies. Prof. Kang also notes that this may lead to new treatments for other cancers as well because low-level mutations in this origin site have been implicated in various cancers. "Our study indicates that the sites of origin of various cancers may be a source for cancer development; this will help us to understand how cancers progress and to change treatment paradigms".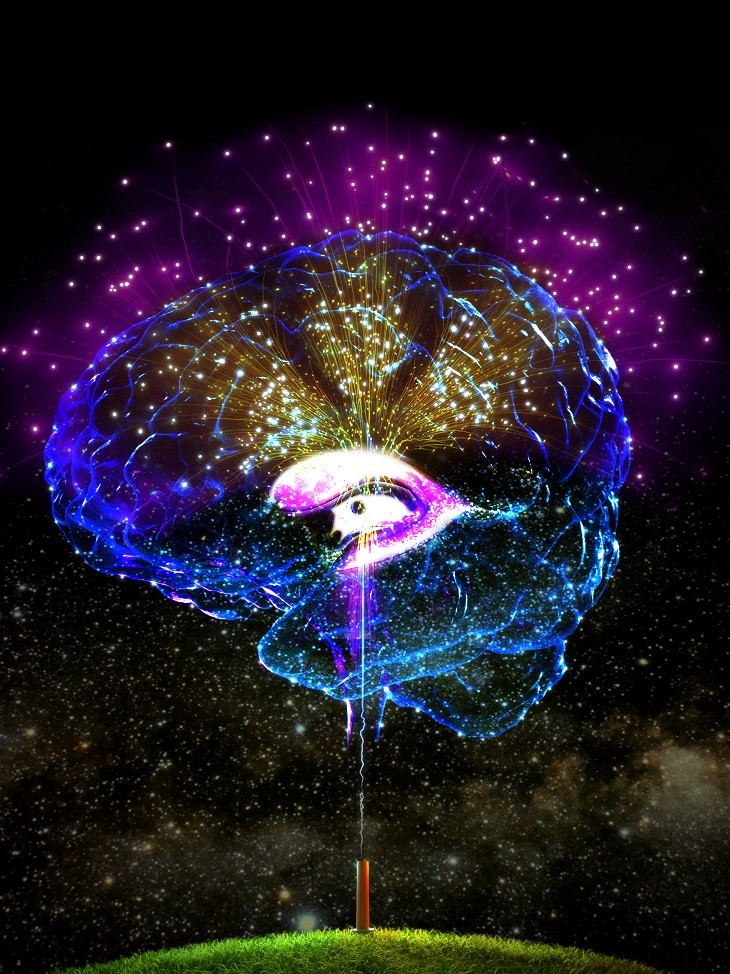 "Firework" model for the source of glioblastoma. Neural stem cells in the subventricular zone acquire cancer-causing mutations, then radiate out to other areas of the brain, where they may form tumors. Image credit: Dong-su Jang (Medical Illustration & Design)