Researchers report that these microneedles can potentially replace injections for painlessly delivering active liraglutide into the skin
Research published online in Advanced Healthcare Materials in April 2023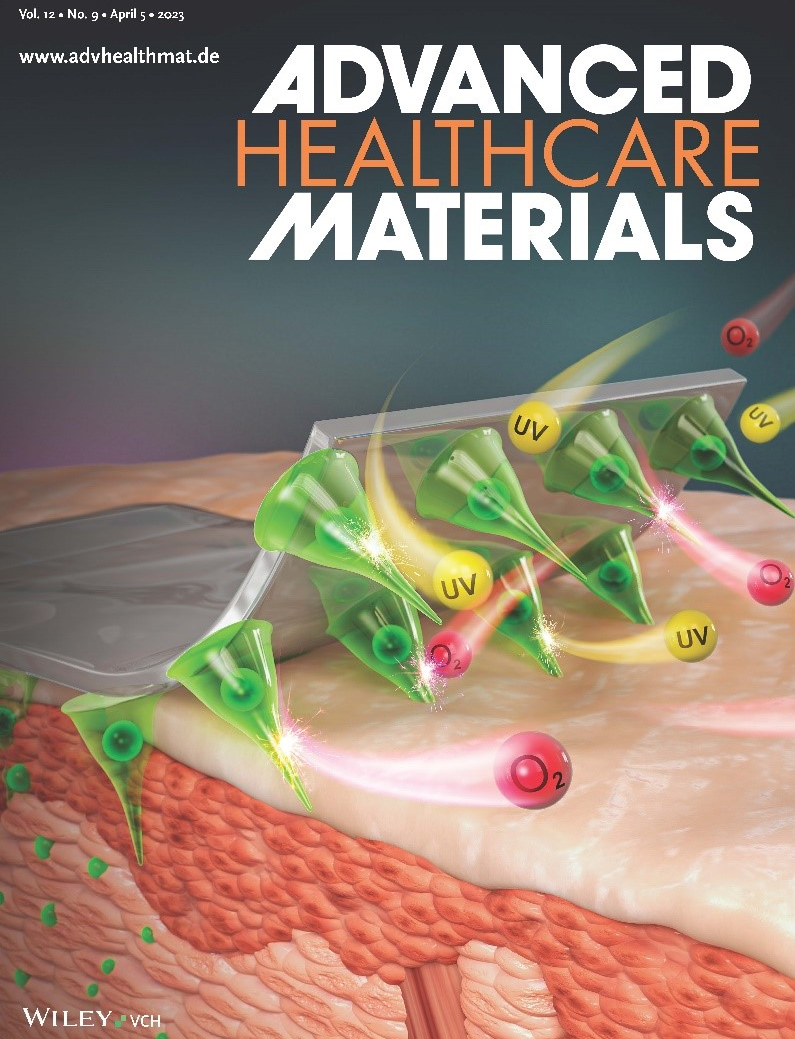 These microneedles offer an economically viable and safe option for delivering state-of-the-art therapies and improving patients' quality-of-life
Photo credits: Professor Hyungil Jung, Yonsei University
Type 2 diabetes mellitus (T2DM) is a chronic condition characterized by the lack of insulin, which results in high blood glucose levels. Thus, it is traditionally treated by injecting insulin to control glucose levels. However, this may cause blood glucose to fall below normal levels. In this light, liraglutide, an analog of the human glucagon-like peptide-1 hormone that promotes insulin secretion, is a promising treatment alternative.

But its administration through once-a-day injections is inconvenient to T2DM patients. Therefore, researchers hope to substitute them with dissolving microneedles (DMNs) that create pores in the skin with minimal invasiveness and release drugs such as liraglutide upon their dissolution. However, no clinically approved pharmaceutical DMNs exist so far, mainly due to two fundamental limitations. DMNs deliver a lesser amount of drug due to incomplete insertion into the skin and cause the loss of drug activity during their fabrication. This results in a wrong dosage and drug wastage.

To overcome these limitations, a group of researchers led by Professor Hyungil Jung of the Department of Biotechnology at Yonsei University has recently developed an egg microneedle (EMN) using the centrifugal lithography technique. "EMN is composed of a functional three-layered microstructure, consisting of base, yolk, and shell, on a biocompatible patch. While the wide base layer is shaped to overcome the incomplete insertion of conventional DMNs, the shell layer helps maintain the drug activity within the microneedle body. As a result, the yolk, containing liraglutide, can be effectively delivered into the skin," explains Prof. Jung.

The researchers administered liraglutide to high-fat diet-induced diabetic mice via EMN patches to validate the microneedle's drug delivery efficiency. They found that the patches lowered the blood glucose levels in mice by amounts similar to those observed on administering liraglutide injections. It suggests that EMN ensures dose accuracy and preserves liraglutide activity, making it more efficient than conventional DMNs. Therefore, EMN patches can potentially replace injections for liraglutide administration in T2DM treatment.

"They could also be widely utilized for active delivery of other sensitive biopharmaceuticals, such as hormones and vaccines, into the skin in a painless manner. In addition, they can be self-administered with minimal medical training," points out Prof. Jang. The researchers expect their EMN technology to facilitate the development of DMN products for treating various medical conditions, including diabetes, obesity, and hair loss.

This research is a significant step towards making dissolving microneedles an economical, safe, and clinically viable option for the state-of-the-art treatment of patients, elevating their quality of life.