The Research Team Led by Professor Ko Eun-ju Presents Research Results on Customized Strategies of Luxury Brands for Increasing the Well-being of Consumers
This research team verified the positive effect of customized consumption of luxury brand products on the subjective well-being of consumers
The research team led by Professor Ko Eun-ju of the Department of Clothing and Textiles at the College of Human Ecology, Yonsei University theoretically and empirically verified the effect of customized strategies of luxury brands on the well-being of consumers. Specifically, it identified a mechanism first in the world whereby the purchase of a customized luxury brand increases the self-authenticity and well-being of consumers by enabling them to represent and reflect their identity and value.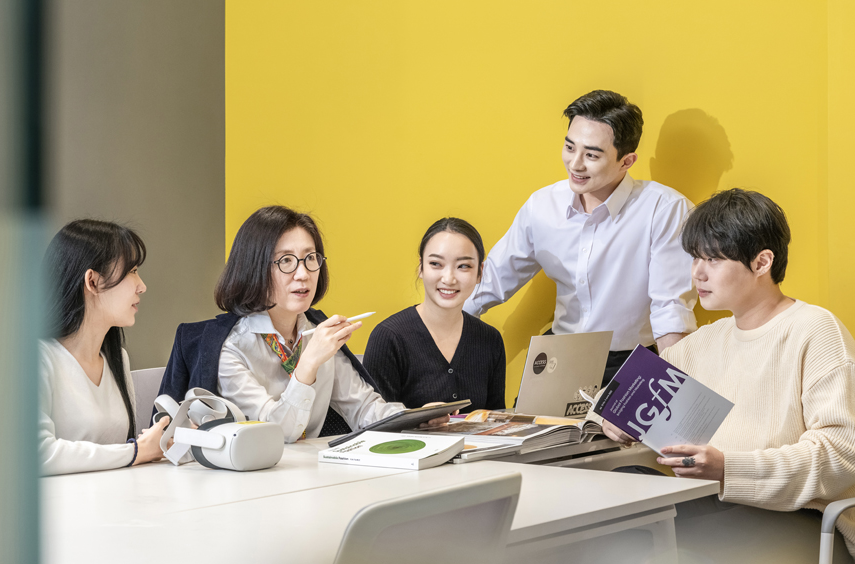 The team also conducted three experiments based on consumers who experienced customized strategies, which have been actively implemented by luxury brands in recent years. The experimental results indicated that the consumption of customized luxury brand products had a positive effect on the subjective well-being of consumers and that their subjective well-being had a positive effect on their practical well-being behaviors.
The study results derived by this research team provided a theoretical foundation for researchers in relevant fields by emphasizing the new effect of customized luxury brand services on the well-being of consumers. These results also identified the mediating effect of self-authenticity, which affects the perception of consumers toward the consumption of luxury brand products, on the well-being of consumers. Based on this effect, the research team presented the practical implications required for luxury brands to establish customized strategies.
Prof. Ko's research team has taken the lead in research on luxury brand management (fashion marketing). Accordingly, it has presented research results on digital marketing combined with the latest information and communications technology (ICT) integration technology (e.g., augmented reality (AR), virtual reality (VR), chatbots, and non-fungible tokens (NFTs)). Korean companies, which previously operated mainly in the manufacturing sector, have used these research results to develop luxury brands or undertake sustainable management of these brands in the global market. In this regard, evaluation indicates that this research team has contributed to increasing the international competitiveness of Korean companies. Moreover, it recently published several outstanding research papers (e.g., two research papers that belong to the top 1% according to the Field-weighted Citation Impact (FWCI) and eight research papers that belong to the top 10% according to the FWCI) in internationally recognized academic journals. In addition, it received the Most Cited Paper Award based on the period ranging from 2012 to 2018 from the Journal of Business Research (JBR), a journal of international repute, and the International Fashion Science Award in 2019.
This research on the effect of customized strategies of luxury brands on consumers' well-being was supported by Yonsei University in 2021 and presented in the JBR (SSCI, IF 10.97) released in March 2022.