Professor Weontae Lee's team of Yonsei University, South Korea and collaborators have elucidated the structure of the human receptor protein for hepatitis B virus entry, advancing research in the treatment of HBV and liver cancer
Research published online in Nature in May 2022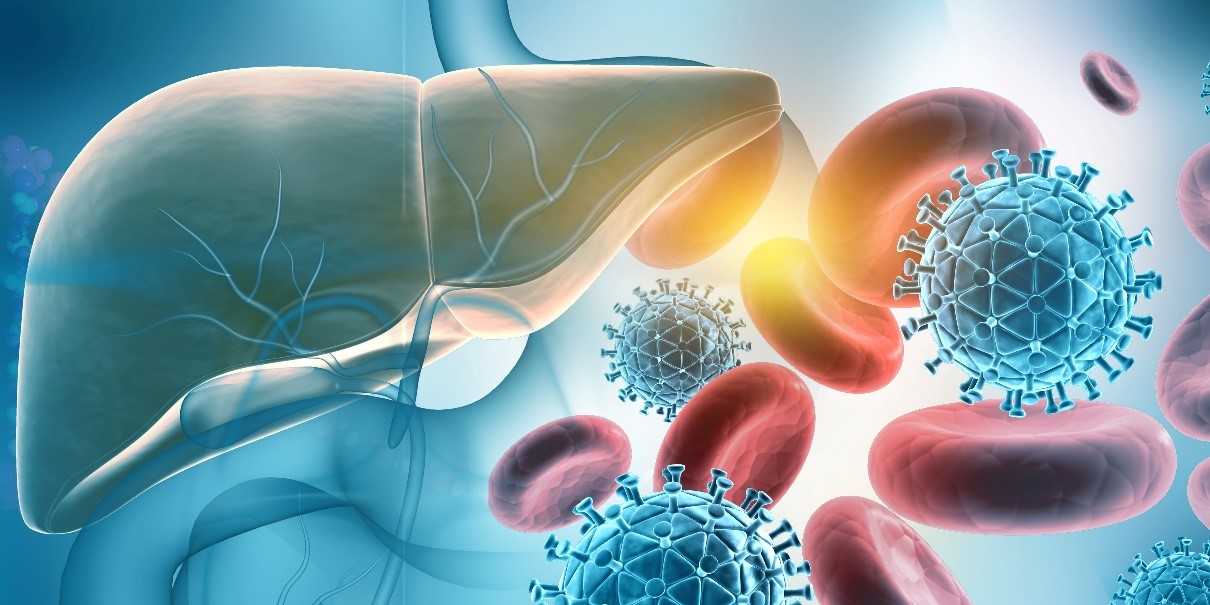 Treatment for Hepatitis B has been limited as the high-resolution structure of the receptor protein that interacts with the virus protein has remained unknown. Now, in a breakthrough study, scientists have finally revealed the structural mechanism of this receptor protein.
Image credit: Shutterstock
Globally, it is estimated that about 250 million people are infected with the Hepatitis B virus (HBV). Even though there is a vaccine for this virus, it is still the primary cause of hepatocellular carcinoma, the most common form of liver cancer. Over 800,000 people die each year from liver cancer or cirrhosis caused by HBV. The current treatments for this condition are not very effective and are accompanied by adverse reactions.
Almost ten years ago, scientists identified the protein sodium taurocholate co-transporting polypeptide (NTCP) as the HBV receptor. NTCP is known to interact directly with the viral large protein. However, the exact structure of NTCP has remained unknown. As a result, the hunt for effective therapies combatting HBV has slowed down considerably.
Now, in a research article published in Nature, a group of researchers, including Prof. Weontae Lee of Yonsei University, South Korea, have finally shed light on the structure of NTCP. This remarkable finding could pave the way for developing novel drugs to effectively treat HBV and liver cancer, promising relief to millions across the globe.
In their study, the team first synthesized, expressed, and purified NTCP. Next, they conducted a thermostability assay to determine its melting point. They then generated antibodies (proteins used by our immune system to fight off pathogens) that would react with NTCP and subsequently added the protein complex to a grid subjected to cryogenic electron microscopy, data collection, and analysis. Through this step, they were able to analyze the data, image the protein and build a molecular model of it. To validate their findings, they cultured cells expressing the protein and ran it through various assays, which confirmed the structure of NTCP.
But, what does a molecular structure of NTCP signify? Prof. Lee states, "Our model of NTCP is a significant breakthrough in the treatment of HBV. The molecular structure of NTCP not only reveals insights into protein interactions with HBV, but also provides us with new strategies pertaining to virus inhibition."
NTCP belongs to a family of transporter proteins with broad specificity. This property makes it a promising candidate for targeted drug delivery into the liver or intestine. However, the transport mechanism of NTCP remained mysterious, until now. The unprecedented success of Prof. Lee's team could initiate a "gold-rush" among the research community in finding cures for HBV and liver cancer, offering hope to millions of patients worldwide.
"We hope that our study on the molecular mechanism of NTCP would lead to the development of novel drugs for curing diseases resulting from bile acid or steroid hormone delivery problems," comments an optimistic Prof. Lee.
And we hope he's right!