Researchers argue for a more nuanced account of the roles of diversity and expertise when it comes to problem solving in large groups.
For a little over 15 years, the case against "expertise" has found an influential basis in a computer simulation published in 2004, which concluded that "diversity trumps ability," because it found that a diverse group was epistemically superior to a given set of the best performing individuals. Now, researchers from the interdisciplinary Computational Social Philosophy Lab, including Bennett Holman from Yonsei University, South Korea, have placed a crucial qualification on this claim by demonstrating the original result was dependent on an application to problems in which the best solutions are highly random.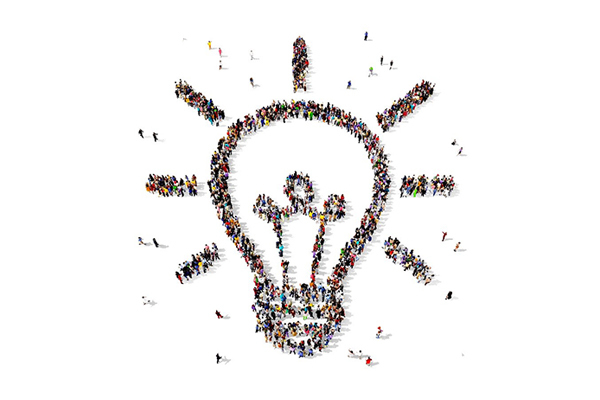 The wisdom of crowds may outperform experts, but only in narrow circumstances.
(Photo courtesy: Shutterstock)
The research team aimed to challenge this "misuse" of earlier findings. As Holman explains, "We realized that the findings of the landmark publication had been taken up uncritically by policymakers without ensuring that the original simulation adequately captures the type of problems they were concerned with. Our work underscores that, even within the highly abstract computer simulation, whether diverse groups outperform groups of experts is dependent on a number factors." For instance, it has been widely assumed that organizations should hire a "motley crew" of candidates, especially from underrepresented groups, instead of selecting the best individual performers. Thus, the findings of this study by Holman and others have the potential to dictate or even radically change the hiring policies and practices of organizations.
To illustrate the context dependency of the "diversity trumps ability" result, the team replicated the computer simulation originally used in the 2004 study. It tests how over 1,000 hypothetical individuals would approach a problem-solving task and identifies whether randomly assembled individuals placed in groups perform better than a group of the best individual performers.
The simulation initially produced the same results as the original study, but the researchers observed that high performers on one task did not perform well on a similar task. They then adjusted the task so that the best solution was less random, with more scope for strategy. Here, the researchers consistently found that groups of individual high performers were, in fact, better problem solvers than diverse groups.
"What the 2004 simulation actually found is that diversity can trump ability, but the result does not hold in many cases," concludes Holman. "Their original study did not reliably test ability or expertise, as high performance on the problem-solving task depended largely on luck."
The researchers thus conclude that diversity does not always trump ability. The findings of this study represent a cautionary tale for policy makers who believe that they can move effortlessly from computer simulations to policy implementation or who inferred from the 2004 results that the specific issue they were concerned with would necessarily benefit from having a "more diverse" community at hand.
Updated September 2019