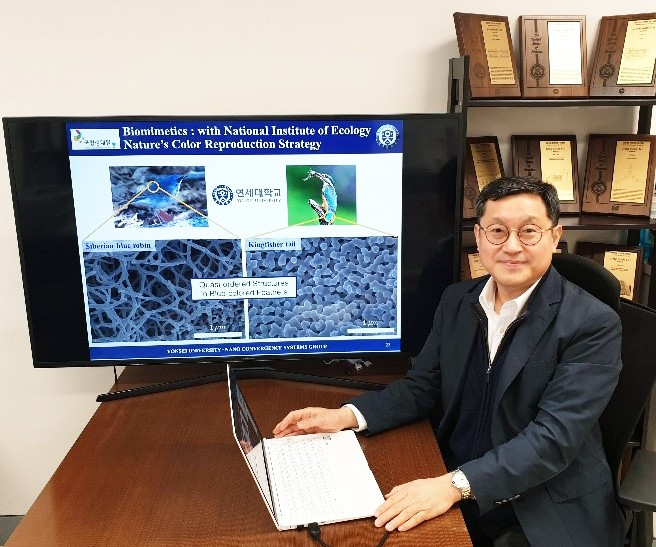 Professor Jong-Souk Yeo of the School of Integrated Technology & Nano Convergence Systems Group in Yonsei Institute of Convergence Technology at Yonsei University and his international research team has been awarded the prestigious Human Frontiers Science Program (HFSP) Research Grant to elucidate the development of biological optical nanostructures.
Last March, the International Human Frontier Science Program Organization (HFSPO) announced the 34 winning teams of the 2019 competition for its high-profile research grants which will collectively total $35 million over three years. Out of 814 applications from more than 60 countries, 9 Young Investigator Grants and 25 Program Grants were selected for funding – a success rate of only four percent.
Along with his colleagues Matthew Shawkey (Evolution and Optics of Nanostructures Research Group, Ghent University, Belgium) and Marie Manceau (Center for Interdisciplinary Research in Biology, College de France, France), Professor Yeo will investigate how optical nanostructured tissues organize themselves to produce nature's brightest colors in a subsample of birds – a group with incredibly diverse structural colors and mechanisms – in the context of better understanding developmental and evolutionary biology and sparking advances in the biomimetic design and "green" commercial manufacture of self-assembling optical materials. The interdisciplinary research team's international collaboration has attracted $350,000 a year for three years, totaling at $1.05 million, via the HFSP grant.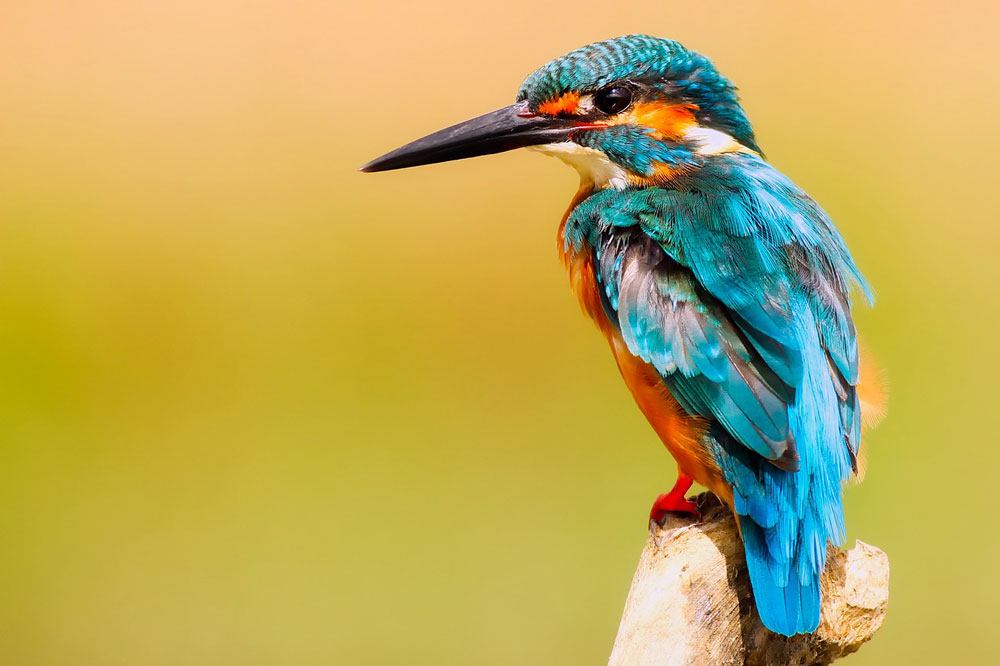 Image of a Kingfisher
"This is really exciting as the grant enables us to bring our interdisciplinary expertise to address this long-standing question on how the nanometer-scale tissues are organized in nature," said Professor Yeo.
With his extensive industry experience at Lucent Technologies and HP, Professor Yeo understands the importance of sustainable technologies, currently leading a multidisciplinary research group of "Nano Convergence Systems" that focuses on biomimetic and nature-inspired approaches for low power, highly efficient, and multifunctional nanotechnologies while leveraging biological and ecological inspiration from close collaboration with the National Institute of Ecology in Korea.
The Human Frontier Science Program (HFSP) is an international program of research support, aiming to promote intercontinental collaboration and training in cutting-edge, interdisciplinary research focused on the life sciences. HFSP's Research Grants are awarded for a broad range of novel, cutting-edge collaborative projects among teams of scientists working in different countries and across disciplines under the umbrella theme, "Complex mechanisms of living organisms."
Since the HFSP grants and fellowships were first awarded in 1990, 28 grant awardees have gone on to win Nobel Prizes in the fields of Physiology or Medicine, Chemistry and Physics. For more information on the HFSP 2019 awardees and awarded projects, click here.