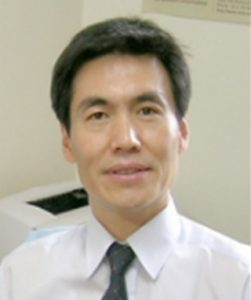 The plot of a 1992 film starring Susan Sarandon and Nick Nolte, Lorenzo's Oil, is based on the true story of a couple who searched for a treatment for their son afflicted with an incurable disease, X-linked adrenoleukodystropy (X-ALD). A team of researchers at Yonsei University revealed a novel mechanism in the pathogenesis of X-ALD.
A joint research team of Drs. Dong-Wook Kim and Je-Wook Yu at Yonsei University College of Medicine analyzed induced pluripotent stem cells (iPSCs) from ALD patients and discovered key molecules that shed light on the pathological mechanism of disease. Their results were published in Nature Communications.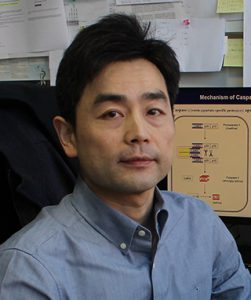 X-ALD is a rare genetic disease caused by a loss of function mutation in the peroxisomal transporter ABCD1. This disease is strikingly associated with the accumulation of very long-chain fatty acids (VLCFA), which were considered to cause nerve damage from cerebral inflammation. It typically afflicts boys under the age of 10, and after about six months after the first symptoms appear the affected patient loses eyesight and hearing. Within two years, the patient falls into a vegetative state and succumbs to his illness.
By observing iPS cells made from the somatic cells of ALD patients, the researchers found that the VLCFA themselves are not the direct cause of cerebral inflammation in X-ALD patients, but in fact revealed that X-ALD-derived iPSC shows the overproduction of 25-hydroxycholesterol (25-HC) in response to VLCFA. The researchers also found that 25-HC causes cerebral inflammation through activation of the NLRP3 inflammasome. When mice were injected with excessive amounts of 25-HC, the researchers observed signs of ALD. Alternatively, cerebral inflammation decreased when the same substance was blocked.
Professor Kim explained the significance of the findings: "The results of the study confirm that cerebral inflammation, the critical symptom of ALD, is caused by 25-HC. What remains now is to find a substance that can block it, and we will have an effective treatment for ALD."
Reference
Jang, J., Park, S., Jin Hur, H., Cho, H.-J., Hwang, I., Pyo Kang, Y., Im, I., Lee, H., Lee, E., Yang, W., Kang, H.-C., Won Kwon, S., Yu, J.-W., Kim, D.-W., "25-hydroxycholesterol contributes to cerebral inflammation of X-linked adrenoleukodystrophy through activation of the NLRP3 inflammasome" Nature Communications, doi: