Pain generally occurs due to tissue damage and helps humans to recognize their physical problems. If patients do not feel pain when their bodies were damaged, it can cause serious problems including death due to delayed treatment. On other hand, the excessive activation of pain-related nerves in certain individuals can cause them to suffer from a disease in which they feel pain in response to even small stimuli such as brushing against their bodies.
According to the statistics of National Health Insurance Corporation, the number of chronic pain patients exceeded 2.2 million in 2010. Pain has become such a general disease that general hospitals now manage chronic or acute pain patients by operating separate pain treatment rooms and pain clinics. This is the reason why the identification of mechanisms that can control pain and the development of methods for their practical applications attract a great deal of attention.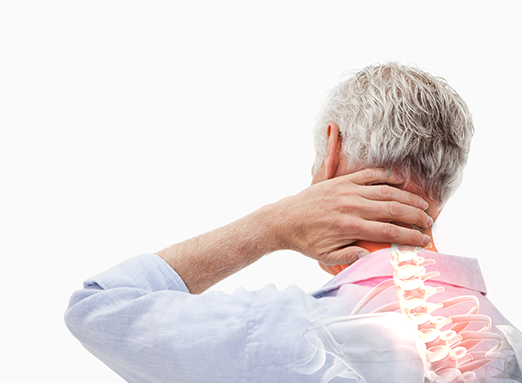 A team led by Professor Eunji Cheong at Department of Biotechnology, Yonsei University, identified a protein function that prevents and controls the excessive activation of neurons in the brain due to pain signals delivered from the body tissues to the brain, as well as a new pain control mechanism.
For instance, the team discovered a protein called "anoctamin-2 (ANO2)" in nerve cells in the thalamus, a brain region that first accepts sensory information perceived in the body, such as tactile sensations, pain, and temperatures. Moreover, they identified that this ion channel controls the activation of neurons. They not only found the excessive activation of neurons that were suppressed from the expression of ANO2 genes, but also discovered the mouse models suppressed from the expression of ANO2 in the thalamus showing greater pain responses than the normal mice.
In other words, they identified a new pain control mechanism in which this protein does not hinders normal sensory signal transmission by nerve cells in the thalamus, but effectively inhibits only the transmission of continuous and excessive pain signals. This research has not only confirmed the possibility to control continuous and intense pain that cannot be controlled by existing drugs, but also opened up the possibility to develop new drugs that can control pain.
This study was supported by the Basic Research Project and the Original Technology Development Project of the Ministry of Science, ICT and Future Planning, the BK21 Plus Project of the Ministry of Education, and the International Joint Technology Development Project of the Ministry of Trade, Industry and Energy. The study's results were published in the international journal "Nature Communications"
Updated in Jan 2018