Renewable Energy (RE) use is on the rise and the developing world will not be left behind. RE now accounts for about 20% of global energy produced, with developing countries playing an increasingly important role in RE production. This increase in production provides investment opportunities for public and private groups. But "despite the positive aspects of RE markets, it is difficult to make decisions regarding RE investments in developing countries," says Dr. Hyoungkwan Kim, lead researcher of the study from Yonsei University, Seoul.
Renewable resources have challenges unknown to traditional resources, making their supply difficult to predict; clouds may obscure the sun, drought may impact hydro power, and low winds may cause turbines to stall. The study shows that the techniques normally used by investors to assess viability of large engineering projects fail at predicting the abovementioned challenges as well as effects of economic volatility when it comes to developing nations.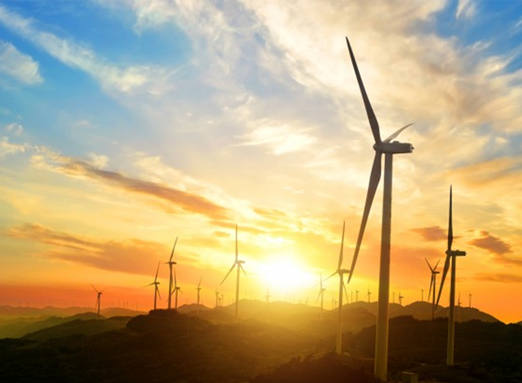 The Yonsei team looked beyond traditional economic assessment methods and proposed a new model designed for assessing RE projects in developing countries. The new model, based on the so-called real option concept, factors in the possibility of decision changes in the future. For example, a RE investment typically consists of different phases such as planning, design, construction, and operation. The planning phase allows investors to conduct feasibility studies, while the design stage facilitates a better understanding of construction costs. As the project and investment in it progress, more information becomes available and more informed decisions can be made. This flexibility of decision making is reflected in the final value of the RE investment.
The new model allows investors to develop RE project scenarios, identify key variables that affect future cash flows, and considers their combined volatility, in order to obtain an accurate evaluation of the investment. Investors can use these scenarios to decide if they want to continue their involvement in the project, or alter its parameters or their commitments.
The research team tested the effectiveness of the new model by assessing the viability of a new hydroelectric dam in Indonesia. Their application of the model suggested that investors should focus their attention on improving the project factors of tariff and energy production, as these two elements could account for 90% or more of the project value, successfully highlighting the utility of their method.
Dr. Kim's research team has been able to marry existing market analysis techniques with the model, thus allowing better decisions regarding forays into RE investments in developing nations. With improved techniques and more information at their disposal, RE investments can now expect higher energy generation and greater profits.
Updated in Jan 2018